Hell's bells guess who is back?!
I was basking in the sun in PCB:) SO glad to be back home to the rain.
Today I am linking up!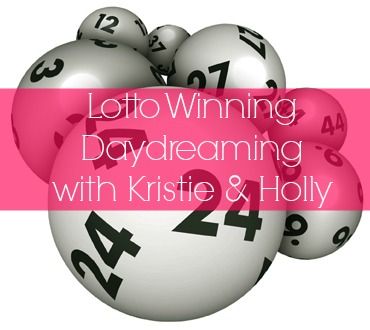 Let's just say for starters if I won the lottery you all would probably never see me again. Because really who wants to read THAT blog.....
I would travel! To everywhere of course but mainly Bora Bora, New Zealand, Greece, The Maldives, Thailand, wow I could really go on and on
I would buy some land and build myself an event facility and I would make it beautiful and charge folks an ass load to get hitched there.
It would look similar to this.....
I would also build my own house on that land and I would have the same bathroom as Pamela Anderson
I would hire my my own Billy Blanks. He would help me get into spandex-shape and I would prance around in my Spandex