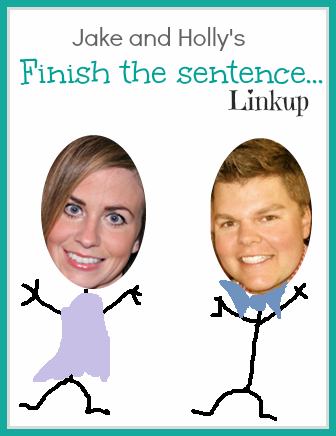 If I had one extra hour in the day...
I would use it in the mornings so that I would look more presentable for work.
Was shorter. Eight letters were a biotch to learn in cursive. When I was in 5th grade I wanted my name to be Blakely Cameron, I thought that name was so hip, no clue why....
I think anything chevron is
Great! I'm loving the chevron trend although I mostly just admire it in the home decor and phone accessory department because I have to be careful how I wear it, horizontal patterns have the tendency to make my ass look like a billboard.
Was actually really scary, I can't remember what happened but I know I woke up worried....not cool
I clean and go to church.
My last meal on earth would be...
A buffet. There's not a chance in Hades I could pick just one meal I mean c'mon
I would much rather be Cold
than Hot
.
This southern heat ain't no good for these thighs.
Grosses me out when I even think about it but, I like chicken salad so I just don't think about it.
10 years ago, I didn't think...
That Britney Spears would have become such a train wreck, she's come back around but I mean let's be real it was pretty touch and go there for awhile.
I nap. If someone sent me a text saying they were on fire I would probably wait to reply.
My favorite show on TV right now...
I was into Bates Motel and I will be again when it comes back. I like Girl Code too!
Is something that I'm sick of hearing about.