It's that time of year....
Don't I know it June, but none the less we like Summer all in all and that is why today I am linking up with
Holly
and Laura from
Walking In Memphis in High Heels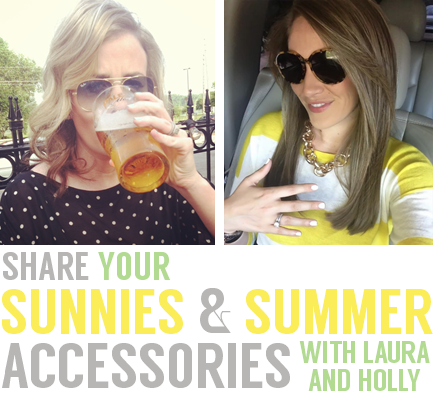 I buy cheap shades. Because, I either A. lose them in my purse. B. Sit on them and crush them with my fat ass. C. Leave them places.
Always take pictures while driving
I'm not sure where I bought these, I'm guessing Forever 21 or some jazz like that.
Now for my Summer must haves!
Lovin that floppy monogrammed hat, anything mint-colored, wedges with shorts (less thigh chaffing), spray tanning, swimsuits that camouflage the bad (beer gut) and show off the good (boobs), and a spray fan to keep ya cool!